Apprenticeship Consultant Biographies
---
Maynard Stowe – Norfolk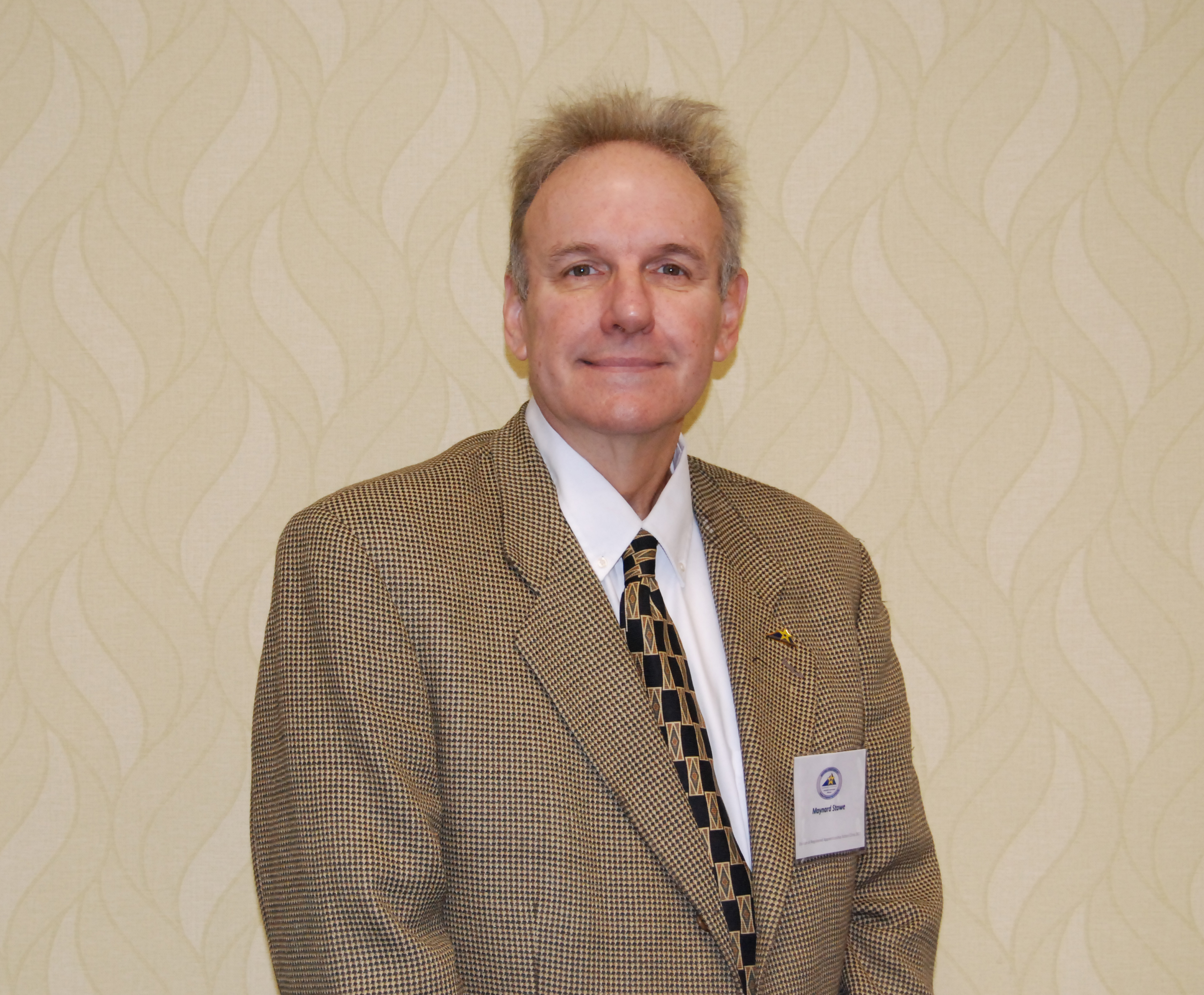 Maynard Stowe has been with the Virginia Department of Labor and Industry Registered Apprenticeship Department since November of 2015. He is currently a Registered Apprenticeship Consultant in their Tidewater Region. Mr. Stowe has a long career history focusing on Adult Education and Training providing adults with career and educational opportunities.
He, along with the Department of Labor and Industry will assure that companies seeking to develop career and training development for their employees through Registered Apprenticeship will have the highest quality of service and dedication. Combining both on the job training and related instruction, Mr. Stowe will assist companies in focusing specifically on how Registered Apprenticeship can meet their long term growth needs.
Localities served: Brunswick, Emporia, Franklin City, Greensville, Isle of Wight, Norfolk, Smithfield, Southampton, Suffolk, Surry, Sussex, Wakefield, Waverly,
---
Delores Ferrell – Norfolk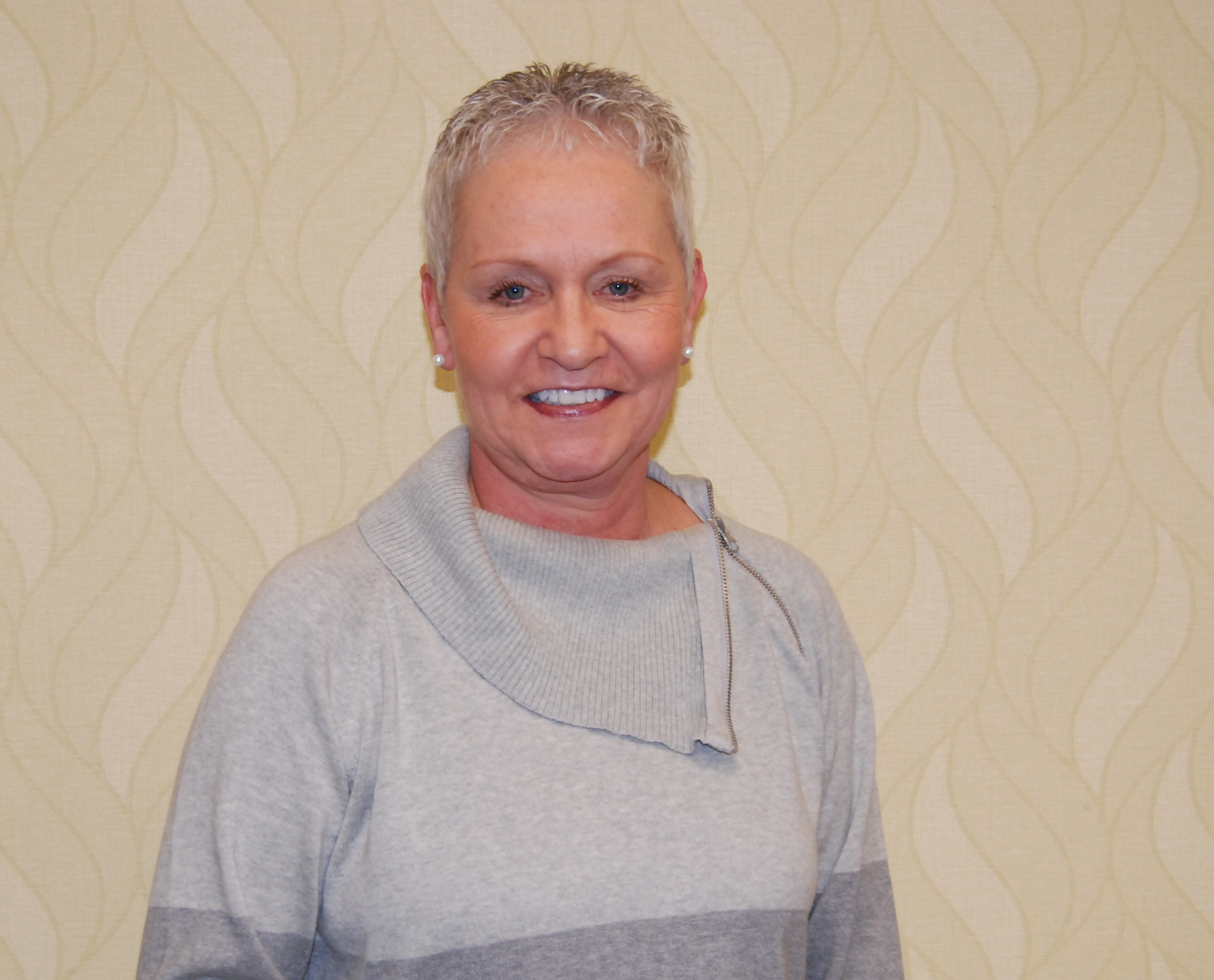 Delores Ferrell is a Registered Apprenticeship Consultant in the Tidewater Regional Office. She has been employed with the Virginia Department of Labor and Industry since 1986 and working as a consultant with the Division of Registered Apprenticeship since 2004. She has extensive experience in providing employers with a proven strategy for employee training and development to include on-the-job training along with related technical instruction and quality customer service. She looks forward to discussing Registered Apprenticeship and how it may benefit your company with you.
Localities served: Gloucester, Hampton, James City, Mathews, Middlesex, Newport News, Poquoson, Williamsburg, York
---
Diana Lyons – Roanoke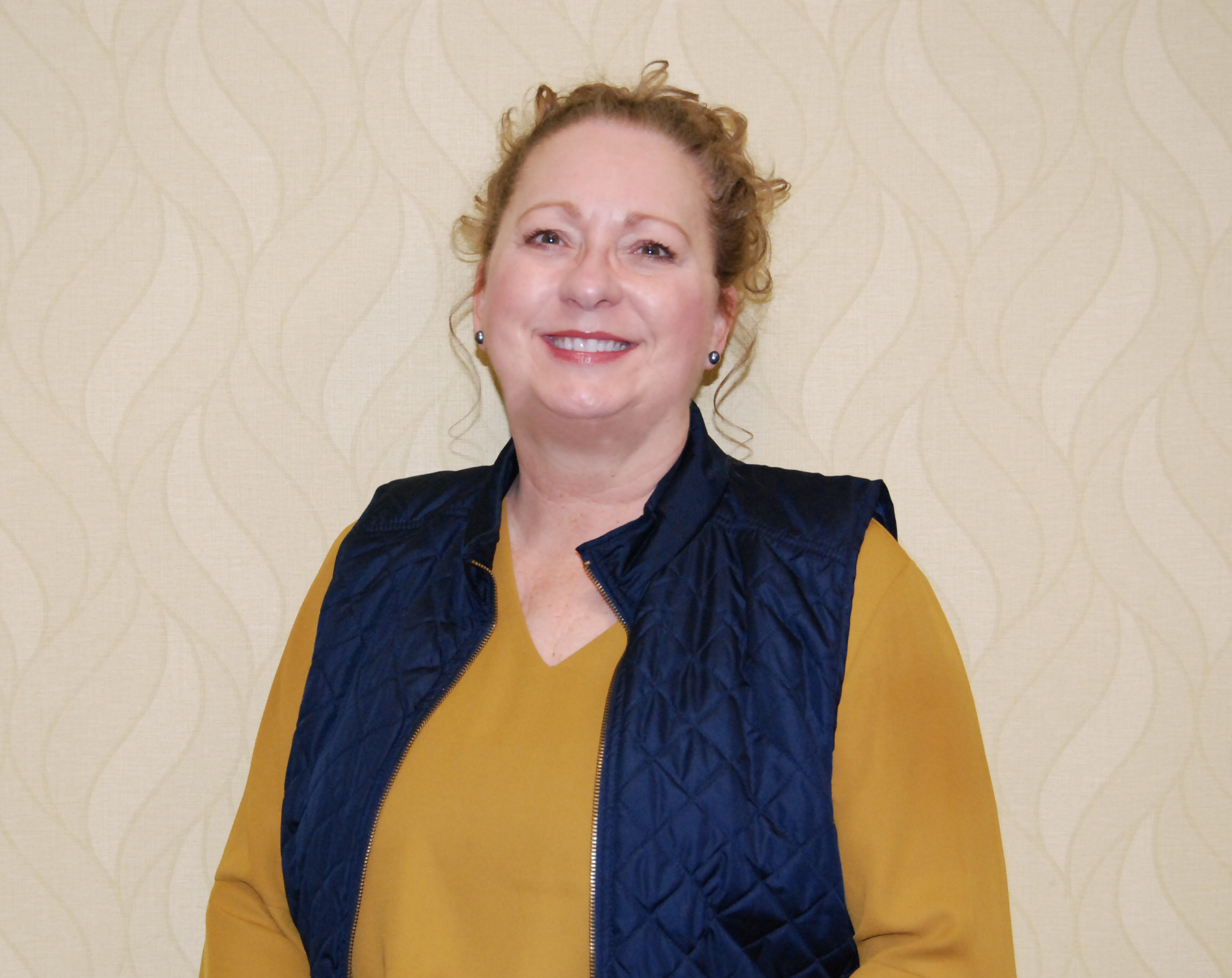 Diana comes from a background in organizational and quality system management. Throughout her career, she has held several leadership positions centered on customer service, auditing and compliance; previously serving as the Operations Director for a local Chamber of Commerce, a licensed Realtor, Internal Auditor and Commercial Property Inspector. Guided by experience, Diana knows that a single approach to workforce training is not the right answer for every business and understands when it comes to hiring and retention, Registered Apprenticeship is not merely a program, but a workforce strategy. That is why she is excited to serve as a liaison to local businesses by helping address needs that will lead to building a stronger and more thriving local economy.
Localities served: Bland, Buchanan, Craig, Dickinson, Giles, Montgomery, Norton City, Pulaski, Radford City, Roanoke City, Roanoke County, Salem City, Tazewell, Wise, Wythe
---
Kara Joyce – Roanoke
Kara Joyce recently joined the Virginia Department of Labor and Industries as a Registered Apprenticeship Consultant working out of the Roanoke office with Diana Lyons. Kara's background is varied: she has worked as a caterer, a college instructor, a tutor, a hairstylist, and most recently, in human services and workforce development. Kara views the apprenticeship model as not only an effective way to help employers meet their skilled staffing needs, but also as an opportunity for interested workers to attain their occupational goals. She understands that each apprenticeship is unique, and she emphasizes customer service and relationship-building in fostering apprenticeships. With a non-profit background, Kara has a particular interest in working with young adults and traditionally underserved populations in Southwest Virginia; however, she looks forward to working with all potential employers and apprentices to achieve successful outcomes.
Localities served: Bedford City, Bedford County, Botetourt, Bristol City, Carroll, Danville City, Franklin County, Galax, Galax City, Grayson, Henry, Lee, Martinsville, Patrick, Rocky Mount, Russell, Scott, Smyth, Washington 
---
Faith Clayton – Verona


Faith Clayton is a Registered Apprenticeship Consultant with the Department of Labor and Industry. She graduated from BRCC with a degree in Applied Science: Human Services. Her background has included social work, Human Recourses, and payroll. Faith is a product of Registered Apprenticeship, as she was an apprentice herself with the Department of Labor and Industry.
Localities served: Albemarle, Augusta, Charlottesville, Greene, Harrisonburg, Madison, Rockingham, Staunton, and Waynesboro
---
Travis Messick – Verona
Travis Messick is a Registered Apprenticeship Consultant with the Department of Labor and Industry in the Verona Regional Office. Having worked in many different fields from the trades to healthcare and higher education, Travis has a great appreciation for all occupations and the benefit that Registered Apprenticeship plays in an individual's and company's success. He attended Massanutten Technical Center in high school studying carpentry and electricity. After that, Travis graduated from Blue Ridge Community College with an Associates of Arts and Sciences, and then transferred to Mary Baldwin University and graduated with a Bachelor of Arts in Marketing Communications and Management. Travis's background includes marketing, sales, business development, and account management; most of which were acquired throughout the 10 years he spent in the long-term care industry. His recent experience working in higher education has instilled in him the importance of skilled training, and how Registered Apprenticeship plays a crucial role in today's workforce.
Localities served: Amherst, Alleghany, Bath, Buena Vista, Covington City, Clifton Forge, Gainesville, Haymarket, Highland County, Lexington, Rockbridge, Nelson  
---
Marco Pineda – Manassas
Consultant /Regional Supervisor, Division of Registered Apprenticeship
Marco believes that Registered Apprenticeship opens the door to opportunities of skill development, increased wage earning potential and quality of life improvement. He sees Registered Apprenticeship as a transformative process made up of multiple elements. Not everyone starts this process at the same step; Marco works to fully understand the situation and then assists each individual to map out a plan providing them with consistent steps of action towards their goals. He has a deep appreciation of diverse cultures and passion to make Registered Apprenticeship accessible to all.
Localities served:  Clarke, Frederick, Great Falls, Herndon, Loudoun, Page, Rappahannock, Reston, Shenandoah, Warren, Winchester
---
Crystal Thrower – Manassas


Crystal Thrower has served the Commonwealth since 2006 as a Registered Apprenticeship Consultant. A native of Winston-Salem, North Carolina, where her family worked as Registered Apprentices and Journey workers, Crystal never realized the amount of commitment her family members put forth as they achieved their goals of completing their programs until she came to our office. Through her growth and knowledge of what makes a Registered Apprenticeship work, she has become extremely passionate about Registered Apprenticeship. Crystal received a Bachelor of Arts in Communications from George Mason University in 2000 and she earned a Master of Public Administration and a Master of Business Administration in 2006 and 2007 from Strayer University.
Localities served: Alexandria, Annandale, Arlington, Burke, Centerville, Chantilly, Clifton, Fairfax City, Falls Church, Ft. Belvoir, Lorton, McLean, Mount Vernon, Springfield, Vienna, Woodbridge
---
Kenia Brooks – Manassas


Kenia Brooks is a Registered Apprenticeship Consultant in the Manassas office.  Kenia is fluent in Spanish and has a diverse background in marketing, teaching, financial services, Human Resources SHRM-CP, nonprofit and recently workforce development and Foreign Labor.  Kenia has a passion for helping people improve their circumstances.  She believes apprenticeships are a valuable path for employers to develop their workers and have a highly skilled workforce.  Apprenticeships are built to align the skills of workers with the needs of employers.  The apprenticeship model is a powerful tool that opens career paths to people with limited education.  Participants earn and learn a profession at the same time.  Kenia's mission in life to make a positive difference in the lives of the people she has an opportunity to serve.  Kenia always goes the extra mile to make sure employers and workers have everything they need to succeed.  Kenia is excited about promoting the Apprenticeship Program and looks forward to bringing in new participants in underserved communities.
Kenia Brooks es una Consultora de Aprendizaje Registrada en la oficina de Manassas. Kenia habla español y tiene experiencia diversa en marketing, enseñanza, servicios financieros, recursos humanos SHRM-CP, organizaciones sin fines de lucro y recientemente, desarrollo de la fuerza laboral y trabajo extranjero. Kenia le apasiona ayudar a las personas a mejorar sus circunstancias. Ella cree que los aprendizajes son un camino valioso para que los empleadores desarrollen a sus trabajadores y tengan una fuerza laboral altamente calificada.  Los aprendizajes se construyen para alinear las habilidades de los trabajadores con las necesidades de los empleadores. El modelo de aprendizaje es una herramienta poderosa que abre carreras profesionales a personas con educación limitada. Los participantes adquieren y aprenden una profesión al mismo tiempo. La misión de Kenia en la vida es hacer una diferencia positiva en las vidas de las personas a las que tiene la oportunidad de servir. Kenia siempre hace un esfuerzo adicional para asegurarse de que los empleadores y los trabajadores tengan todo lo que necesitan para tener éxito. Kenia está entusiasmada con promover el Programa de Aprendizaje y espera atraer nuevos participantes del programa en comunidades desatendidas.
Localities served: TBD
---
Rick Brooks – Norfolk


As a Registered Apprenticeship Consultant for the Division of Registered Apprenticeship, Rick serves as a principle advisor to government, employers, labor, education and civic organizations on the promotion, development and administration of Registered Apprenticeship. He assists and ensures that all the essentials of Registered Apprenticeship, including On-the-job learning and Related Technical Instruction, are in compliance with federal/state regulations to certify integrity and compliance. Rick has worked in a wide variety of professional capacities, namely as a Human Resources Representative, Youth Apprentice Coordinator, Diversity Team Leader/Mentoring Program Coordinator, Safety Coordinator, and a graduate apprentice as a Sheet-metal Fabricator during his tenure with Eastman Kodak in Rochester, NY before coming to work for Virginia Department of Labor and Industry. With a broad wealth of experiences, skills, and knowledge in Organizational Leadership and training, he partners with other training programs administered by Workforce Development Boards. Rick develops and maintains apprenticeship training programs with employers within assigned geographical areas. He also serves a member of the Board of Directors for Hampton Roads Workforce Development. Rick is a graduate of Rochester Institute of Technology and Robert Wesleyan College.
Localities served: Accomack, Chesapeake, Northampton, Portsmouth, Virginia Beach
---
Donna Carvana – Richmond


Donna Carvana is a 10-year veteran Registered Apprenticeship Consultant for metropolitan Richmond and the counties of Hanover, Henrico, Powhatan, Orange, and Louisa. She completed a B.S. Degree at East Carolina University and obtained a Master Degree of Divinity from the Samuel Dewitt Proctor School of Theology at Virginia Union University. Her duties as an Apprenticeship Consultant provide an opportunity to network in the public business arena providing customer service to existing and new sponsors and apprentices; marketing apprenticeship programs to potential companies for employment training and development; and developing apprenticeship program which area high schools through co-op efforts with guidance counselors.
During 2017, Donna developed and implemented a pilot youth apprenticeship program in Louisa County. Working with Louisa County High School Career and Technical Education staff, she assisted in creating a model for Youth Registered Apprenticeship programs, which can be duplicated across Virginia. Ms. Carvana continues her commitment to building strategic partnerships between local/state government agencies and commercial/private industries to build work force development opportunities for those seeking skilled employment opportunities.
Localities served: Caroline, Hanover, Henrico, King and Queen, King George, King William, New Kent, Richmond City
---
Diana Leyva – Richmond

My name is Diana Leyva, I am the bilingual Registered Apprenticeship Consultant in the Central Virginia Region. Coming from a background in customer service and management, I am dedicated to helping people find all the resources and information possible to achieve their goals. One of my passions is helping Hispanic Communities to obtain occupational training and assistance on workforce development opportunities. Registered Apprenticeship is a remarkable program that not only helps individuals but also strengthens communities and creates a pipeline for future workforce.
Mi nombre es Diana Leyva, soy la Consultora bilingüe de aprendizaje registrado en la región de Virginia Central. Con experiencia en administración y servicio al cliente, me dedico a ayudar a las personas a encontrar todos los recursos e información posibles para lograr sus objetivos y sus metas. Una de mis pasiones es ayudar a las comunidades hispanas a obtener capacitación y asistencia ocupacional en oportunidades de desarrollo de la fuerza laboral. El aprendizaje registrado es un programa valioso que no solo ayuda a las personas sino que también fortalece a las comunidades y crea un camino para la futura fuerza laboral.
Localities served: Amelia, Buckingham, Cumberland, Fluvanna, Goochland, Louisa, Powhatan, Richmond City
---
Juanita Harrison – Richmond

Juanita Harrison is a Registered Apprenticeship Consultant in the Central Regional Office.  Throughout her career she has been a champion for building a strong workforce; previously assisting persons with differing abilities to achieve their vocational goals.  She began her employment at  the Virginia Department of Labor and Industry in January of 2020.  She looks forward to discussing Registered Apprenticeship and sharing how the program is of great benefit to employers.
Localities served: Chesterfield, Colonial Heights, Dinwiddie, Hopewell, Petersburg, Prince George, Richmond City
---
Christopher Stanley – Lynchburg

Chris Stanley is the Registered Apprenticeship Consultant with the Department of Labor and Industry in the Lynchburg Field Office. He has held a wide range of service and technical occupations from an airport line technician to a production coffee roaster, and he most recently comes from management with the Virginia Alcoholic Beverage Control Authority. A graduate of Virginia Tech with a Bachelor of Science in Business Management, Chris understands the needs of the changing workforce and has seen firsthand the value of on-hands training and apprenticeship style mentoring in a variety of technical industries. A believer of developing from within, Chris sees the value of the Registered Apprenticeship program as a way for employees and employers to rebuild and refresh their workforce from the ground up.
Localities served: Appomattox, Campbell, Charlotte, Danville, Halifax, Lunenburg, Lynchburg, Mecklenburg, Nottoway, Pittsylvania, Prince Edward 
---
Miguel Granillo-Córdova – Manassas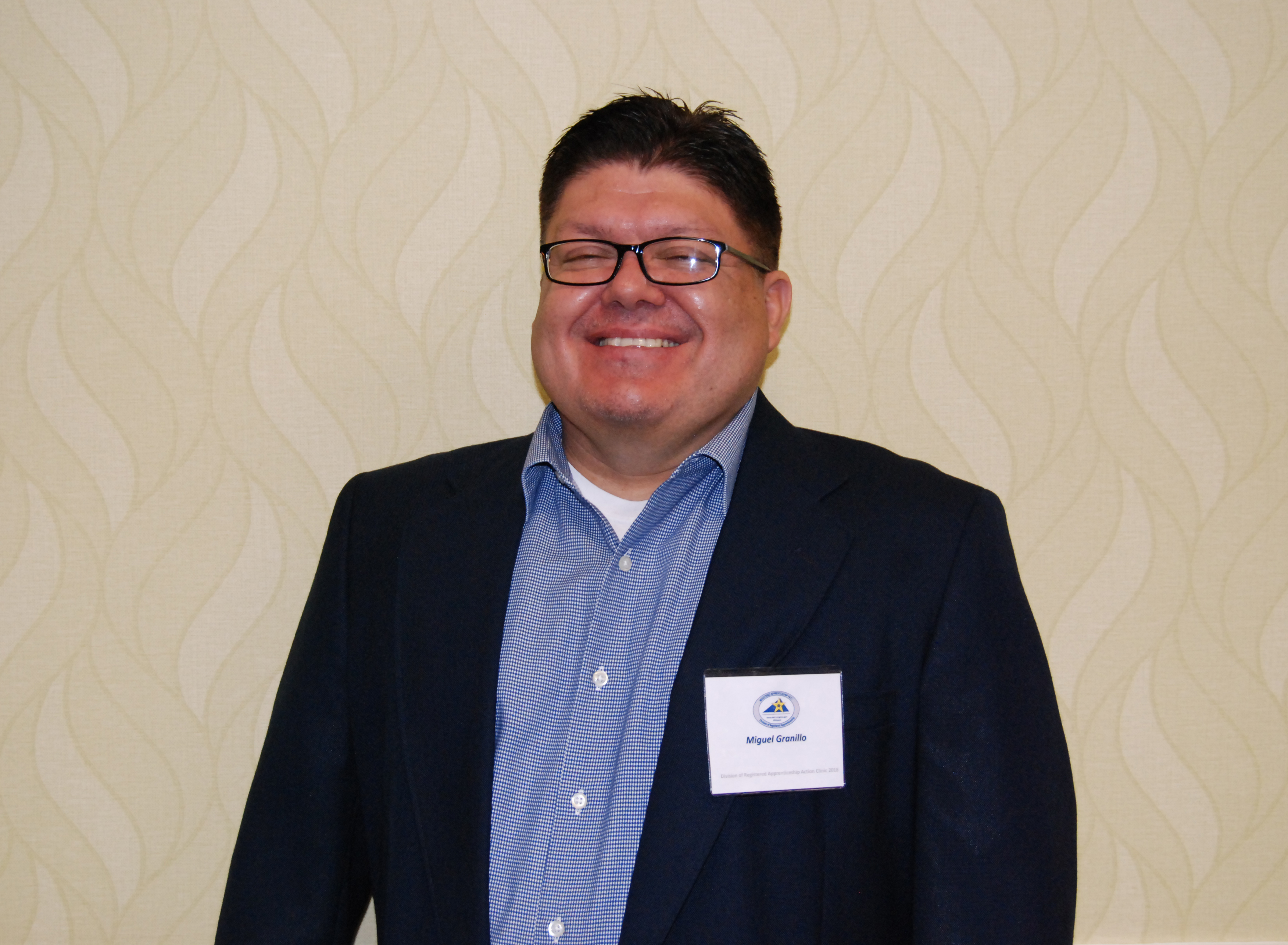 My name is Miguel Granillo-Córdova, I work out of the Manassas Office. I consider The Registered Apprenticeship Training Model to be a viable life changing opportunity. People will point to their lack of opportunities and say that they just didn't get their fair share to succeed. The reality is that we create our own opportunities. Registered Apprenticeship is that, an exceptional opportunity, presented to you – employers and employees – to succeed.
Mi nombre es Miguel Granillo-Córdova, trabajo en la oficina de Manassas.Considero que el Modelo de Entrenamiento de Aprendizaje Registrado es una oportunidad de cambio de vida viable. Las personas señalarán las faltas de oportunidades y dirán que simplemente no tuvieron suficientes oportunidades para tener éxito. La realidad es que nosotros creamos nuestras propias oportunidades. Aprendizaje Registrado es eso, una oportunidad excepcional, presentada a usted – empleadores y empleados – para poder tener éxito.
Localities served: Bristow, Charles City, Culpeper, Dumfries, Essex, Fauquier, Fredericksburg, King George, Lancaster, Manassas, Manassas Park, Montclair, Northumberland, Orange, Quantico, Richmond County, Spotsylvania, Stafford, Westmoreland